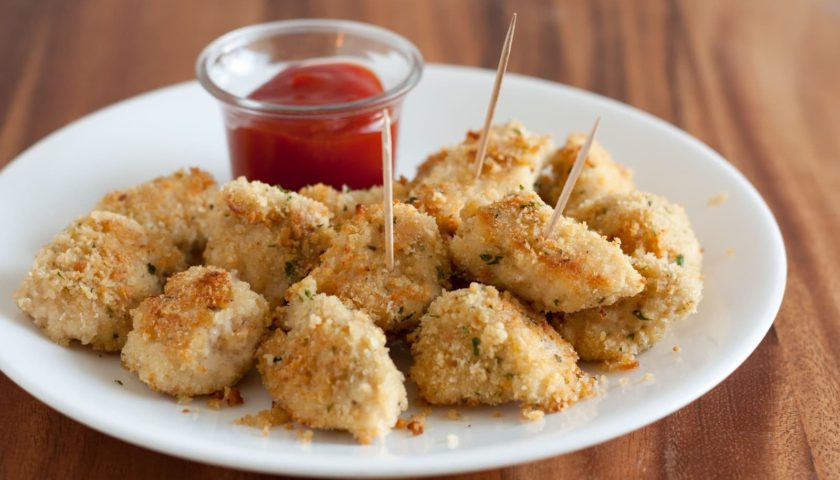 Baked Chicken Nuggets
Ingredients

3 skinless, boneless chicken breasts
½ cup grated parmesan
1 cup Italian seasoned breadcrumbs
½ cup butter, melted
1tsp dried thyme
1tbsp dried basil
Salt to taste

Instructions

Preheat the oven to 400°F. Grease a cookie sheet and set it aside.
Cut the chicken breasts into 1½ inch sized cubes.
Combine the breadcrumbs, cheese, basil, thyme, and salt in a bowl and mix them well.
Keep the melted butter in a separate dish for dipping.
Dip the chicken pieces in the butter and then coat with the breadcrumb mixture and place them on the greased cookie sheet.
Bake for 20 minutes.