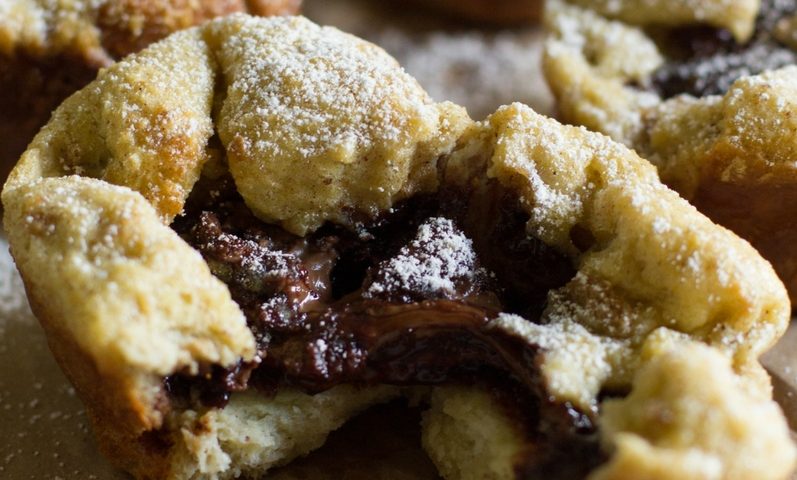 Nutella Stuffed French Toast Cups
Ingredients

4 eggs
1 c. heavy cream
1 tsp vanilla extract
1 tsp cinnamon
6 c. of thick, cubed bread – about 6-7 slices
Nutella or other hazelnut spread
Instructions
Preheat the oven to 350°F and grease a muffin pan with butter or oil spray.
In a large bowl, whisk together the eggs, heavy cream, vanilla and cinnamon.
Gently fold in the cubed bread, mixing until combined and soaked through. Be careful not to overmix-the bread becomes soft and can deteriorate.
Immediately spoon half of the mixture into the prepared muffin pan, dividing amongst 9-10 muffin cups.
Drop a small dollop of Nutella or hazelnut spread, about 1 tsp, into each muffin. Top with the remaining french toast mixture.
Bake for 25 to 30 minutes until the tops are dry and they are cooked throughout.
Let cool for at least 5 minutes as the cups settle and return to their original size.
Serve as is or with a dusting of powdered sugar.